Hopefully, the patrons of your organization's special events feel as lucky as Charlie Bucket in Roald Dahl's beloved Charlie and the Chocolate Factory. By bestowing a golden ticket and a memorable event experience upon a participant, you might retain that individual as a donor or advocate for years to come. But if special events fall short of attendee expectations, your patrons will leave feeling like "bad eggs" as they emerge from your figurative chocolate factory.
Effective event planning requires employing a risk management mindset. Learn how to leverage a risk aware lens while following these five key event planning steps. You'll be sure to produce a memorable, meaningful event that can survive multiple mishaps.
Set Goals and Strategy
When planning special events, perhaps the greatest risk to your organization is the strategy you set and the decisions your team makes about committing to an event itself. Teams might enthusiastically dive into the event planning process with a compelling idea and a fundraising goal in mind, but how many teams spend significant time considering strategy, including asking the question: Is an event really the best way to achieve our goals?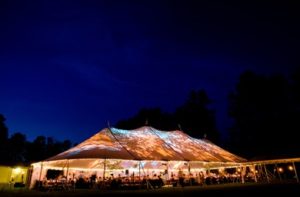 Take a Self-Assessment on Your Special Event Risk
*Must be logged in to navigate to the self-assessment page.
Additional Resources: