The staff and volunteers within your organization are the very face of your organization to the communities you serve. Without quality ambassadors of your mission, you risk not serving all within your communities. Your talent is the heartbeat of your organization and selecting the very best talent is critical to protecting your mission daily. Step 1 in creating a culture of safety is selecting the very best talent you can and retaining that talent for as long as possible.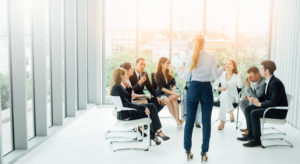 Step 1: Read up on hiring and onboarding here
Step 2: View our Value Added Services including discounted background checks and Online Learning here.
Step 3: Watch this recorded webinar on best practices in screening and hiring:
Step 4: View these additional resources: