De-Escalation: From Conflict to Compassion
When workplace conversations become heated conflicts, there is often the potential for one or both parties to experience distress or even danger. Innocent interactions with clients or colleagues might quickly turn from diplomatic dialogue to anger, agitation, and potential aggression. Learn and practice de-escalation techniques to prepare yourself and your team to manage potential conflicts and resolve concerns communicated by your clients.
When is De-Escalation Necessary?
Situations that might require de-escalation include any potentially violent or disruptive interactions in which an individual—a client, customer, or colleague—is struggling to communicate calmly and begins resorting to unruly behavior.
An example of this is a traumatized child in a recovery program becoming physically aggressive while feeling emotionally overwhelmed by a group activity.
In these types of situations, de-escalation can help slow down an impending incident, preventing an individual's behavior from escalating to full-blown conflict or aggression. De-escalation also enables the service provider to better understand and resolve the issues presented by the upset individual—without the use of physical force.
Understand De-Escalation Before Trying It
1. De-escalation is an integrated response.
2. Success relies on human connection.
3. De-escalation requires self-control.
4. Outcomes matter most.
5. Sometimes things still go wrong.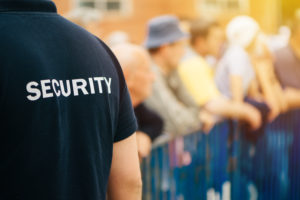 Additional Resources: