Businesses must protect their data and information technology systems. Every computer can be vulnerable to attack, and the consequences of such attack can range from simple inconvenience to financial catastrophe. Depending on the particular industry, and the size and scope of the business, cyber security can be very complicated and may require specialized expertise. However, even the smallest business can be batter prepared.
Start with the following simple steps, which are recommended by US-CERT, a partnership between the U.S. Department of Homeland Security (DHS) and the public and private sectors:
Use anti-virus software and keep it up-to-date.
Don't open email from unknown sources.
Use hard-to-guess passwords.
Protect computers from Internet intruders by using firewalls.
Don't share access to computers with strangers.
Back up computer data.
Regularly download security protection updates, known as patches.
Check security on a regular basis.
Make sure employees know what to do if the computer system becomes infected.
Subscribe to the DHS' National Cyber Alert System.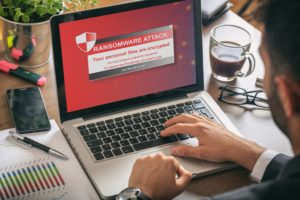 Take a Self-Assessment on your Technology and Privacy Risk Management
*Must be logged in to navigate to the self-assessment page.
Policyholder services for Great American Cyber policyholders:
Additional Resources: